Former U.S. Secretary of Defense Robert Gates to remain William & Mary's chancellor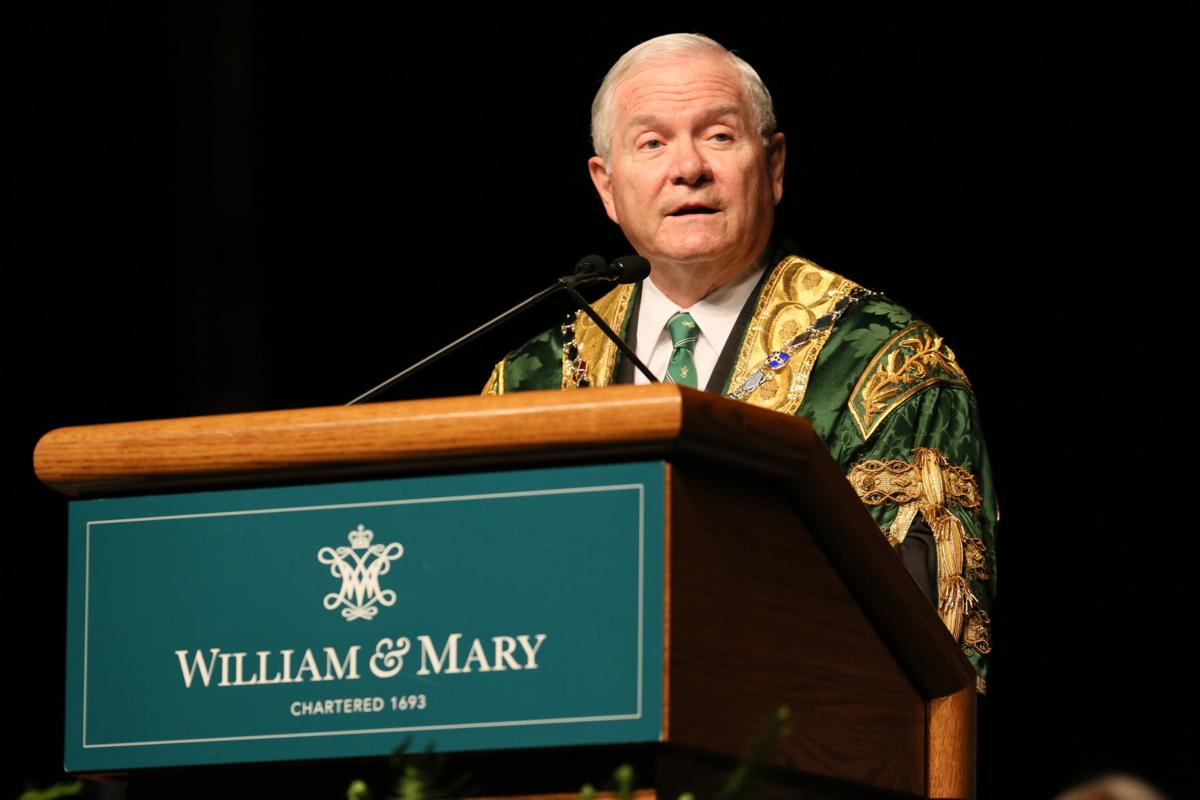 By JUSTIN MATTINGLY
Richmond Times-Dispatch

Former U.S. Secretary of Defense Robert M. Gates will be reappointed as the chancellor of the College of William & Mary.
Gates, an alumnus of the school, became the university's 24th chancellor in 2012 and is set to stay on for another seven-year term. The role is mostly ceremonial, but it's been long-standing practice for William & Mary to have a chancellor.
George Washington and retired Supreme Court Justice Sandra Day O'Connor, for example, are two of Gates' predecessors in the honorary role.
"Chancellor Gates has been an exceptional ambassador for his alma mater over the past seven years and has been a tremendous resource for me during the presidential transition," said new William & Mary President Katherine Rowe in a statement. "The Chancellor wears his formidable experience and intelligence humbly, and he is very generous with his time to William & Mary."
Gates, the former CIA director and defense secretary, helps commission students graduating from William & Mary's ROTC program, among other things.
He majored in history while attending William & Mary before working at the CIA for 27 years under six presidents. He took over as secretary of defense in 2006 under President George W. Bush and was retained by President Barack Obama, staying in the role until 2011.


Read More: Former U.S. Secretary of Defense Robert Gates to remain William & Mary's chancellor