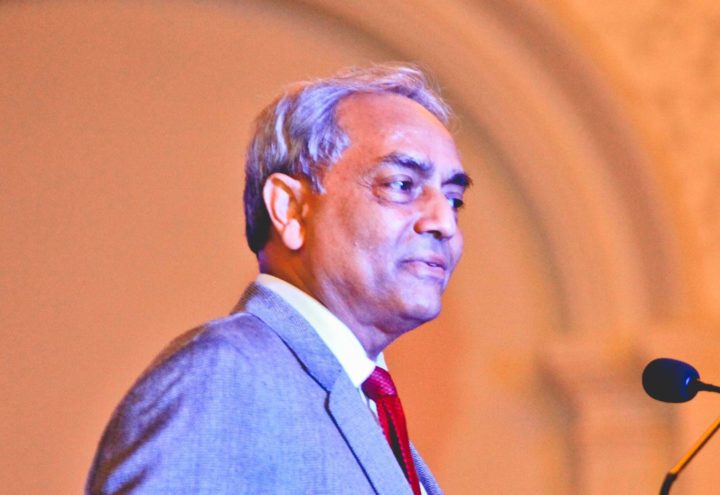 Former Chief Justice and Sri Lanka's Permanent Representative to the United Nations in New York, Mohan Pieris, accused the Human Rights Council (UNHRC) in Geneva of being a tool for terrorists in his first address to the UN General Assembly last Thursday.
Pieris made the derogatory comments about the institute during an informal interactive session following UN Secretary-General, Antonio Guterres' presentation of his annual report to the General Assembly.
Referring to the Tamil victims and activists who are appealing to the UNHRC for justice, Pieris stated that "it appears that terrorist groups and terrorism is making use of very civilised mechanisms to unleash a different kind of terrorism. To walk themselves into the very mechanism that protects a civilised world."
According to Colombo Telegraph, Pieris' decision to compare the Office of the Commissioner for Human Rights (OHCHR), victim groups and human rights organisations as tools of "vanquished terrorists" invoked a strong response from Guterres who reiterated the UN's commitment to truth, justice and reconciliation.
The Sri Lankan government also decried the UN High Commissioner for Human Rights, Michele Bachelet, for her latest report to the UNHRC, stating it was "speculative, presumptive, and unsubstantiated opinions".
The report highlights Sri Lanka's deteriorating human rights situation and set out steps that the UNHRC should take to confront the growing risk of future violations, including the recommendation to refer Sri Lanka to the International Criminal Court.
Earlier this week, Sri Lanka's Foreign Minister Dinesh Gunawardane attacked the OHCHR for showing footage of the conflict, claiming it was "utterly biased".
Read more here.


Read More: Sri Lanka's UN representative attacks UNHRC as 'a tool for vanquished terrorists'