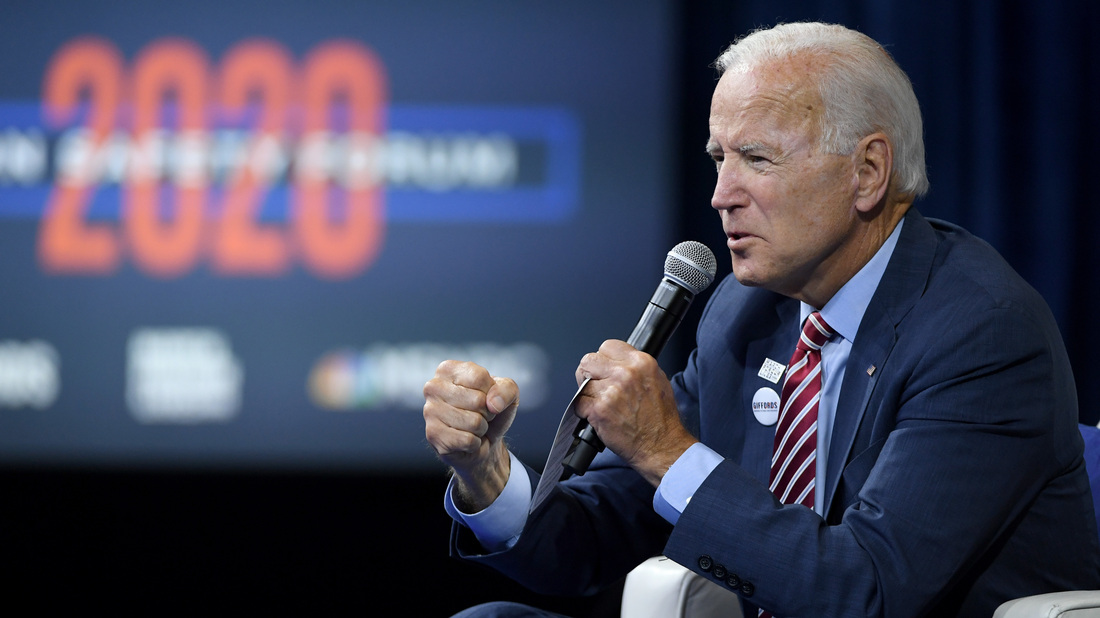 Ethan Miller/Getty Images
As President Biden called on senators to quickly pass legislation to tighten the nation's background checks system, he said that he did not need to "wait another minute" to address the epidemic of gun violence.
Biden's comments the day after 10 people were killed in a mass shooting at a Boulder, Colo., grocery store were welcome news for gun violence prevention advocates after seeing no action so far on an issue the president campaigned on tackling seriously. Those same advocates were dumbfounded to hear Biden say later in the week that infrastructure, not reforming the nation's gun laws, would remain his administration's next priority.
Manny Oliver, whose son was killed in the 2018 school shooting in Parkland, Fla., recalled speaking to Biden after his son's death and discussing their shared experience of grief. He addressed Biden directly during a press conference on Friday.
"Now, Mr. Biden, you are the president of the United States. I am still the father of Joaquin, carrying my pain. And I will be the father of Joaquin regardless of who is the president of the United States" he said. "But as long as you are inside the White House, I need to go to you and ask you to go back to that conversation that we had and start doing something."
Before the shootings in Boulder and the Atlanta-area turned the nation's attention to gun control, the Biden administration was already holding meetings with key stakeholders focused on the issue — an attempt to deliberately plan action to prevent gun violence, rather than reacting to tragedy. But grassroots violence prevention advocates have raised questions about the way the administration initially convened those meetings.
According to the Gun Violence Archive, gun violence killed nearly 20,000 people across the United States in 2020. Another 24,000 people died by suicide with a gun. And yet, the only major debate about gun policy in the last year came after two mass shootings grabbed major headlines.
The fleeting, reactive nature of these debates has been a particular frustration of some gun violence prevention advocates.
"For too long our policy has been reactive. Only serving as a measure to react whenever gun violence occurs, react whenever another shooting happens, whether it be on our streets and in our schools," said Luis Hernandez, a co-founder of Youth Over Guns. "But there hasn't been strong policy that actually prevents what's going on."
Susan Rice, who heads up the Domestic Policy Council, and Cedric Richmond, in charge of the Office of Public Engagement, have been leading the administration's outreach to gun control groups.
After an initial meeting in February that included groups like Everytown for Gun Safety, Moms Demand Action, Giffords and Brady, a number of leaders of groups who were not included wrote to the…


Read More: White House Causes Frustration In Private And Public Responses To Gun Violence