Former President Donald Trump made it clear that he is not stepping out of the political public eye during his speech on Sunday at the Conservative Political Action Conference (CPAC) in Orlando, Florida.
Following his speech, there have been online complaints that it is being censored on YouTube.
The Claim
Conservative activist Jack Posobiec took to Twitter on Thursday evening and wrote: "BREAKING: YouTube has banned all copies of Trump's CPAC speech and suspended RSBN," in a tweet that received almost 6,000 likes and 3,000 retweets.
Alex Salvi, a correspondent for One America News Network, tweeted Thursday evening: "NEW: YouTube removes and bans copies of Pres. Trump's speech at CPAC," and garnered more than 2,000 likes and 1,000 retweets.
The Facts
A search of Trump's 2021 CPAC speech on YouTube returns various highlight videos that provide a recap as well as a couple videos that display it in full.
Fox News' YouTube Channel, NewsNOW from Fox, posted an hour and a half video of Trump's full CPAC speech on Sunday that is accessible online.
When one Twitter user posted "Donald Trumps CPAC speech was banned from YouTube today… what a joke. Who else is tired of being silenced by the left?" another user in response wrote "You mean this one?" and shared a link of NewsNOW from Fox's video.
Sky News on YouTube also shared a full video on Monday of Trump's CPAC speech.
Other news networks, such as Politico and NBC's TODAY, shared YouTube highlight videos of the speech.
Claims that all copies of the speech were banned circulated online after conservative media group Right Side Broadcasting Network (RSBN) tweeted on Thursday:
"NEW: RSBN has been suspended from YouTube for two weeks because of the Trump #CPAC2021 speech, which violated their guidelines on election misinformation. The video was approaching 4 million views. They have also removed it from their platform."
This spawned online reports, shared on social media, from right-leaning news sites such as The Gateway Pundit that said copies of the video were banned and cited RSBN's situation.
"We enforce our Community Guidelines consistently, regardless of speaker or political leaning," Ivy Choi, a spokesperson for YouTube, said in an email to Newsweek on Friday.
"In accordance with our established presidential election integrity policy, which prohibits content uploaded after the safe harbor deadline claiming widespread fraud changed the outcome of the 2020 U.S. presidential election, we removed this video from Right Side Broadcasting Network."
According to YouTube, RSBN's video claimed widespread fraud impacted the 2020 election.
YouTube began implementing their Presidential Election Integrity policy on December 9 to remove misleading content about the 2020 election that was uploaded on and after December 9.
RSBN's account was suspended in accordance with YouTube's three strikes system, according to Choi.
"We have begun issuing strikes for new content that violates the policy uploaded on or after January 7, 2021," YouTube's Presidential Election Integrity policy states.
"This means that though the channel is still live, because it has received a strike, it's temporarily prevented from uploading new videos or live streams," Choi said. "Content featuring footage from CPAC 2021 that does not violate our policies or contains sufficient educational, documentary, scientific and artistic context remains on YouTube."
The Ruling
False.
Videos of Trump's full 2021 speech at CPAC that do not violate YouTube's policies are available to be viewed on the platform.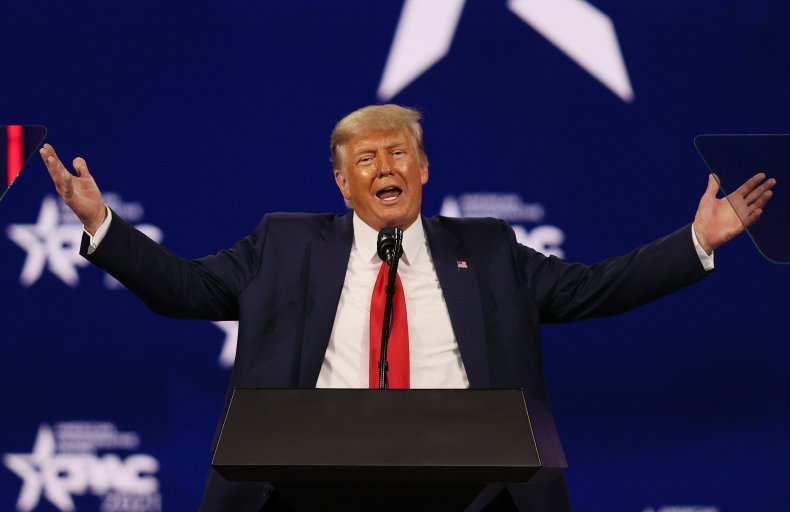 Read More: Fact Check: Did YouTube ban all copies of Donald Trump's CPAC speech?