Malcolm X, Mark Twain, Malcolm Gladwell. Lewis Carroll, Steve Jobs. Douglas Adams, Mohandas Gandhi, Rocky Balboa – all seem unlikely sources of inspiration for a definition of Trumpism.
Yet these are among the prominent figures quoted by members of a new thinktank dedicated to resurrecting former US president Donald Trump's populist-nationalist agenda.
The America First Policy Institute (AFPI) describes itself as both "non-profit" and "non-partisan". Critics, however, regard it as a cash cow for alumni of the Trump administration whose stained reputations make it hard to find gainful employment.
Despite Trump's campaign promise to "drain the swamp", the AFPI reportedly has a first-year budget of $20m, which it hopes to double to $40m next year, and plans to expand beyond its current headquarters in Arlington, Virginia, to locations that include a spacious office on Washington's Capitol Hill.
The AFPI unveiled a website this week replete with images of the Stars and Stripes and Mount Rushmore. It profiles 35 team members with, in most cases, an inspirational quotation from a famous person.
The board chair, Linda McMahon, for example, a former professional wrestling executive who led Trump's Small Business Administration, attributes a line to the actor and comedian Lucille Ball: "If you want something done, give it to a busy woman to do it."
Pam Bondi, an ex-Florida attorney general who defended Trump against impeachment, quotes the French fashion designer Coco Chanel: "Keep your heels, head and standards high." Kaelan Dorr, who was senior adviser at the treasury department, dips into film fiction with the boxer Rocky, played by Sylvester Stallone: "Every champion was once a contender who refused to give up."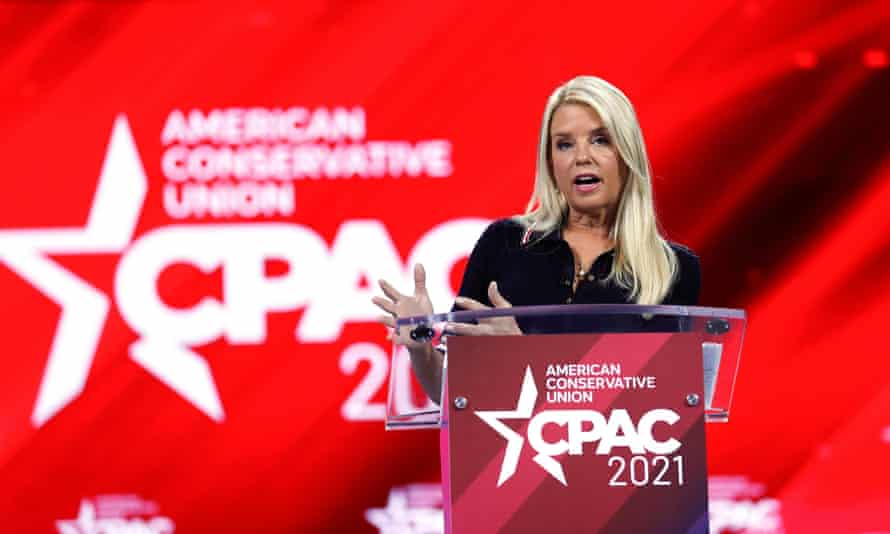 But vice-chair Larry Kudlow, former economic adviser to Trump, simply quotes himself: "Free market capitalism is the best path to prosperity."
Trump this week gave the organization his blessing, issuing a statement in praise of its "patriots" as "some of the greatest champions for freedom, free enterprise, national greatness, and the primacy of American workers, families, and communities, that our Nation has ever seen".
The former president said these "freedom warriors" have his full support "as they work not only to preserve the historic accomplishments of my Administration, but also to propel the America First Agenda into the future".
The team includes Rick Perry, former energy secretary, and John Ratcliffe, ex-director of national intelligence. Trump's daughter Ivanka and her husband, Jared Kushner, will be informal advisers to the group, according to the Axios website.
The AFPI's president and chief executive is Brooke Rollins, whose past roles have included policy director for Perry when he was governor of Texas, head of the Texas Public Policy Foundation (TPPF) thinktank and Trump's top domestic policy adviser.
With priorities including criminal justice reform, government efficiency and education reform, Rollins oversaw a significant expansion and enhanced profile of the TPPF during her 15 years there, a formula she hopes to replicate at the new thinktank. Her successor as chief executive of the TPPF, Kevin Roberts, said: "She loves ideas. She loves policy.
"She wants to be able to continue to promote the great successes that came from the Trump administration, many of them originating in states; that really makes sense when you think about what she was doing before she went to the White House. I think she's going to be a forceful and classy voice of objection to some of the priorities of the Biden administration. She's going to do an exceptional job in leading the group."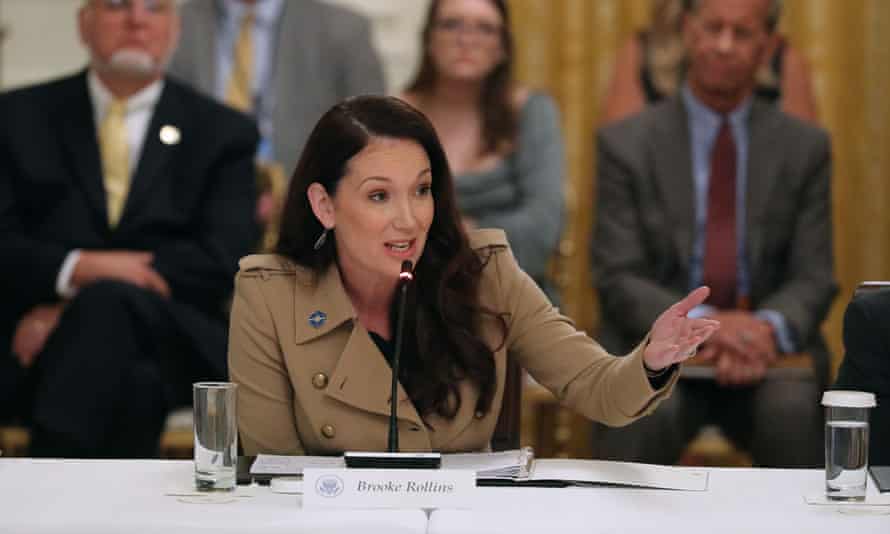 Roberts believes that Trump's policy achievements on criminal justice reform, the US-Mexico border and…


Read More: Trumpism lives on in new thinktank – but critics say it's 'just a grift'